I haven't posted in what feels like a million years so I'm finally going to!!
Rosslyn is on her own sleep schedule which is good and bad. Jordan and I tend to stay up kind of late. Him much later than me. But I usually try to pack it in around 2 or so. And I *try* to get Rosslyn asleep before 11 and she sleeps really good. In fact, today we were at walmart with my mom and my sisters and I brought the sling and put Rosslyn in it and she fell asleep in it on me!! It was the greatest feeling I'd had in a while. Although the sling was killing me.
I've been trying to workout/ eat healthier. I did pilates last night on our floor and it about killed me! I woke up with a back ache and no muscle aches. I guess the genius who remodeled this apartment thought that if you put in shag carpet you don't have to put padding down! Wrong!!!! The shag gets smushed down and all you're left with is carpet over concrete.
And today I walked around walmart for 2 hours so that was a good workout for today lol.
I've been listening to the 80's station on Pandora every time I work out and usually for about 45 minutes a day with the tv off when I'm cleaning. It's so relaxing and I love it. Especially Tears For Fears. OMG What is there not to love about this band? "Shout"? "Head Over Heels"? Yes please!!!!
I also love that Jordan's thinking about getting me a yoga mat for Valentine's day. Although I would really love a big bouquet of flowers, he would like to get something more practical for me. I especially love this Gaiam one. Found on Amazon.
Alsooooo!!!! It's 22 days till the Vancouver Winter Olympics! I am BEYOND excited!! I am soooo ready to watch Apolo Ohno win some more gold medals!!! (could this paragraph have more exclamation points?!!)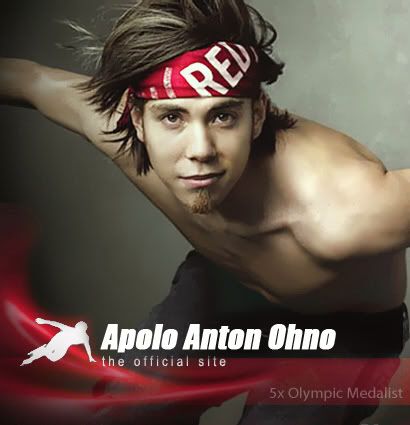 Yay!
I love that I **should** be starting online school again soon. I need to straighten out my financial aid stuff and hopefully should be good to go and start school in February.
I love that the weather was nice enough for me to wear flip flops today even though my foot is swollen because I walked around on a part of my pants for 2 hours.
I hate that I have a zit on my lip and it looks like a herpe.
I love that I turned in my application to a restaurant today and I'm hoping to hear back from them pretty soon. I've got a lot of pull for me on this one and I hope I get the job.
I love that God surprises us with nice little blessings when we least expect it but most definitely need it. He really is an awesome God!!
I love that after I finish this post, I'm going to try to pull myself away from the computer and go to bed at a decent hour.
Have a great night everyone!!!