Yesterday I came to the realization that A) Rosslyn is growing up entirely too fast and B) she's gonna need a whole new wardrobe for fall once we move home. Almost all of her clothes are too small for her. Yesterday I put her in a dress that last month fit her just fine and was now showing her diaper. I don't know if she's getting too tall, if I put them in the dryer for too long or that she's simply out growing them. So Jordan and I decided that when his school money comes back, we're spending money and buying her a new fall wardrobe! (If only it were that easy for me! I have jeans that I bought before Jordan graduated boot camp!!) So I've been browsing and found a few things I like:
I A.B.S.O.L.U.T.E.L.Y love this outfit from
Laken & Lilla
on Etsy. (click name to go to the storefront)
Isn't it absolutely precious? I could pair that with some babylegs, which I plan on buying or some tights and that would be a super cute outfit!!!
I like this outfit from Carter's. It's way too adorable. But I'm not so sure I like the leggings. The picture isn't popping up so here's the link from JC Penney.
This little track set from Old Navy
Something like this outfit from Children's Place
Maybe pair it with some babylegs too?
I also love this outfit from Old Navy (a lot of the clothes I bought for Rosslyn are from ON)
But I doubt she'll wear the hat.
And Just some cute shirts to go with a plain pair of jeans.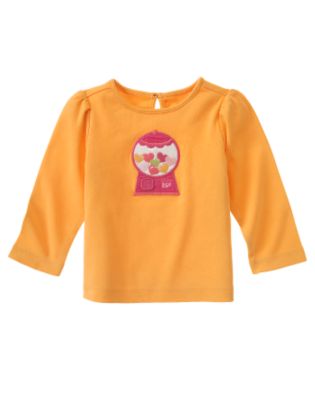 I found more but I wasn't able to put them on here. From top: Old Navy, Etsy and Gymboree.