Go to mamakatslosinit.com to check out the prompts.
Being a military wife (or former one since Jordan's out of the Marines now) deals with a lot of comings and goings. Thankfully, I had to welcome Jordan home for the last time on October 27th, 2009. One of the happiest days of my life because my family would be whole. My husband would meet his daughter for the first time, he would get in his truck and we would drive to our apartment and he would play Call of Duty and we'd be happy.
It was definitely a frustrating day to start with. My KV (Key Volunteer, a wife who relays info to other wives passed down from the BN) called me early in the morning saying that they're arrival had been pushed back a couple hours. Great I thought, as if the day wasn't dragging along already. So I called Jordan's parent's who were in town for homecoming, to tell them. And his mom and step-dad were going to eat at IHOP so I went with them. I only took a few bites of my waffle because I was soooooo unbelievably nervous. We went back to our apartment and got I got myself and Rosslyn ready. Then we drove on base. I had hired a photographer to take pictures and I'm so glad I did. They turned out amazing.
Ok, so time rolled around for them to come home and the buses pulled in and it was just an odd way of doing homecoming. Everyone had to wait in front of the barracks and keep the whole parking lot cleared because that was were the gear was being dropped off. So the buses dropped everyone off at the armory so they could all turn in their weapons. And let me tell you, P is pretty far down on the alphabet so the time waiting was more excruciating. So I waited and waited, fed Rosslyn twice, once breastfeeding and another bottle so I could keep an eye on whether or not Jordan was coming. I kept watching all these other Marines reunite with their families and I was about fed up. And then..... I saw that signature walk of his and I just had to move up as close as I could. He had made it almost all the way across the parking lot when we were finally reunited!!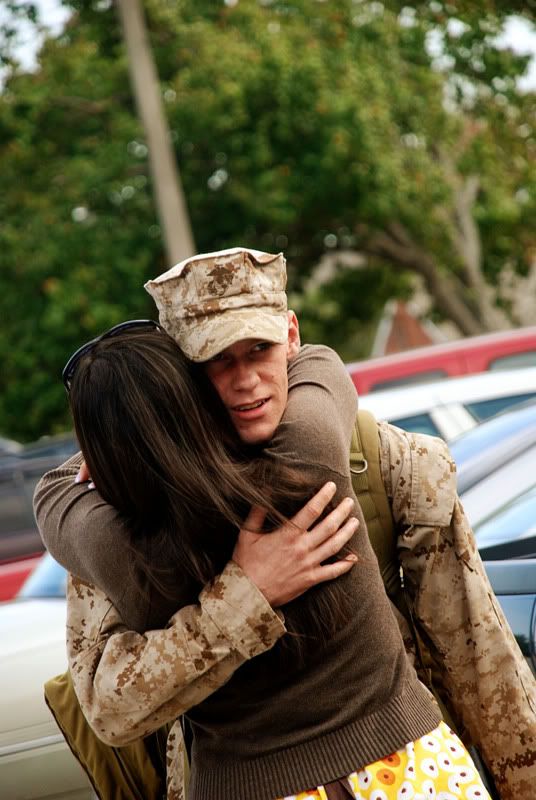 And he finally got to meet Rosslyn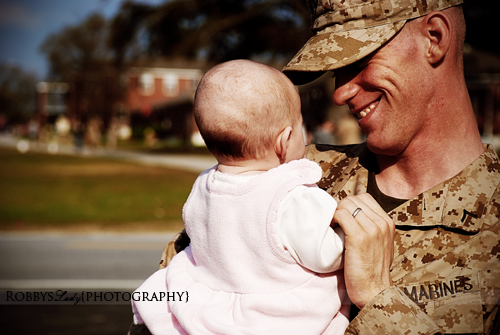 And we were finally a family!!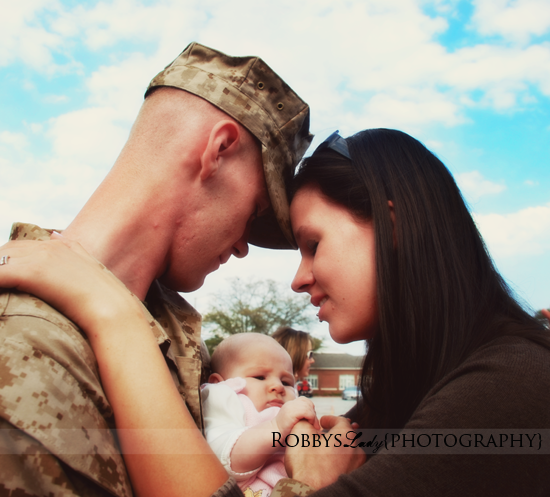 Pictures by
Robby's Lady Photography
It was definitely one of the greatest days of my life!!